Meeting- / Event- & Photolocation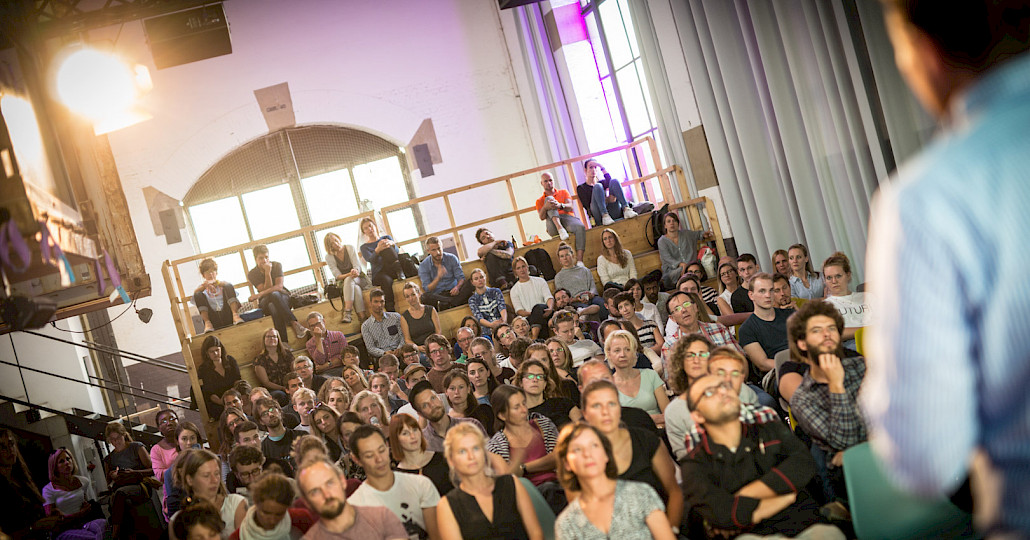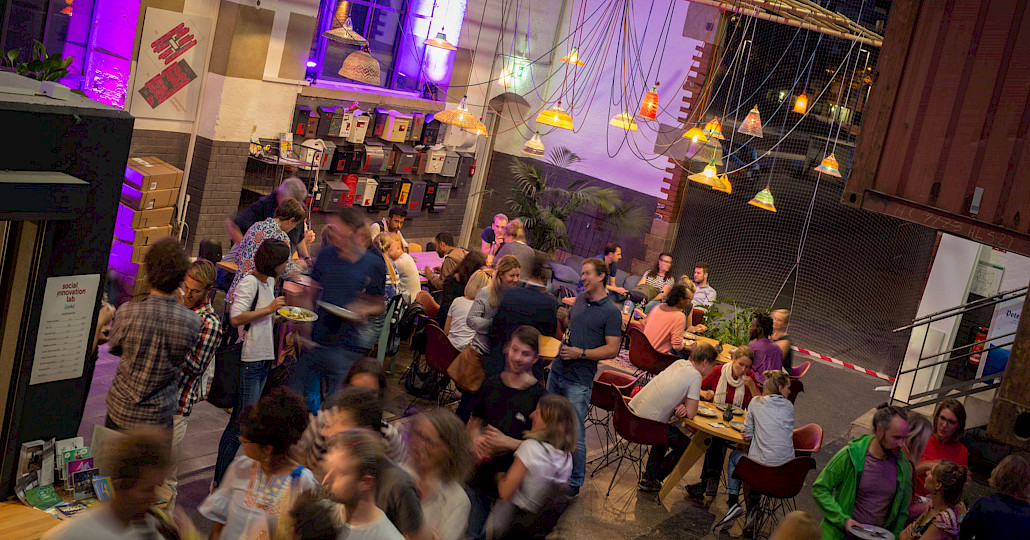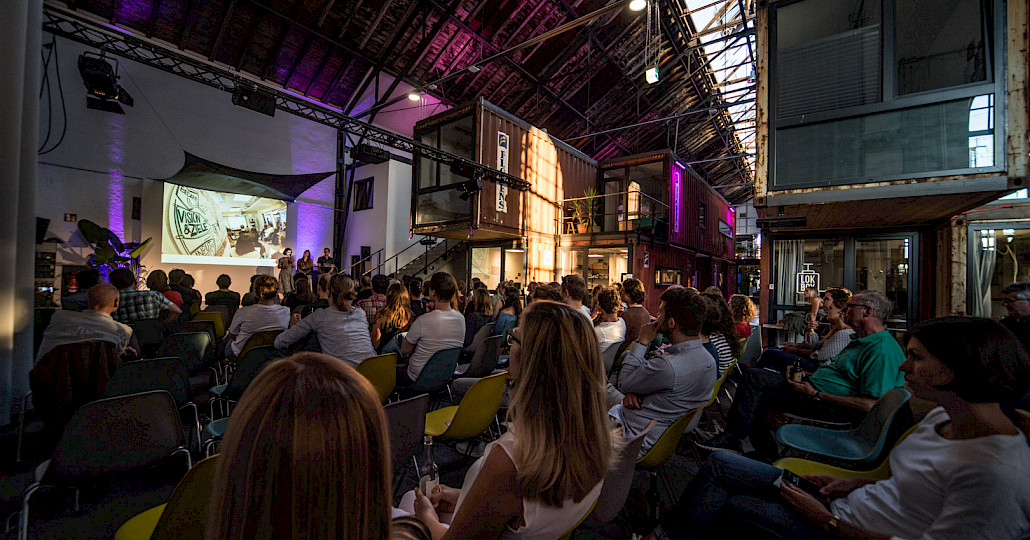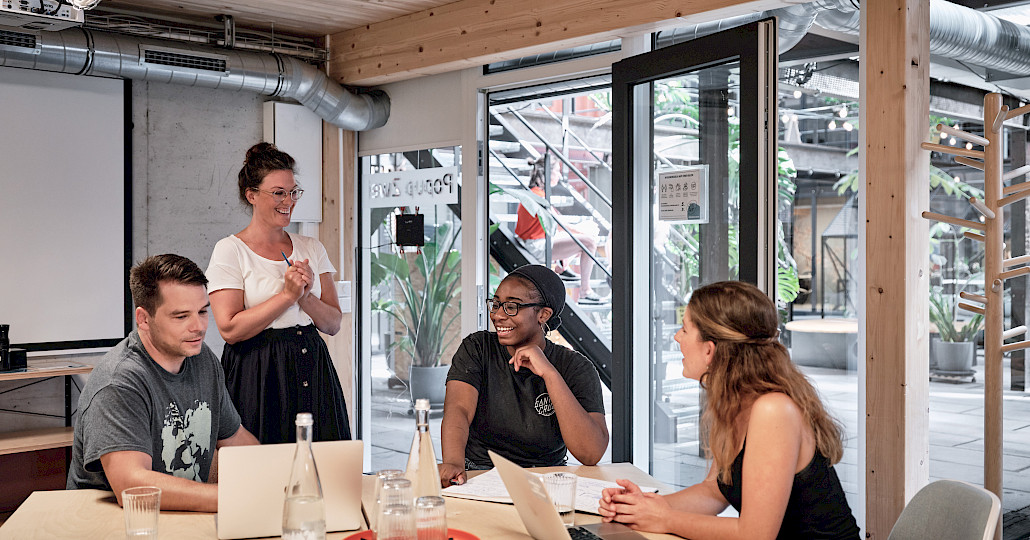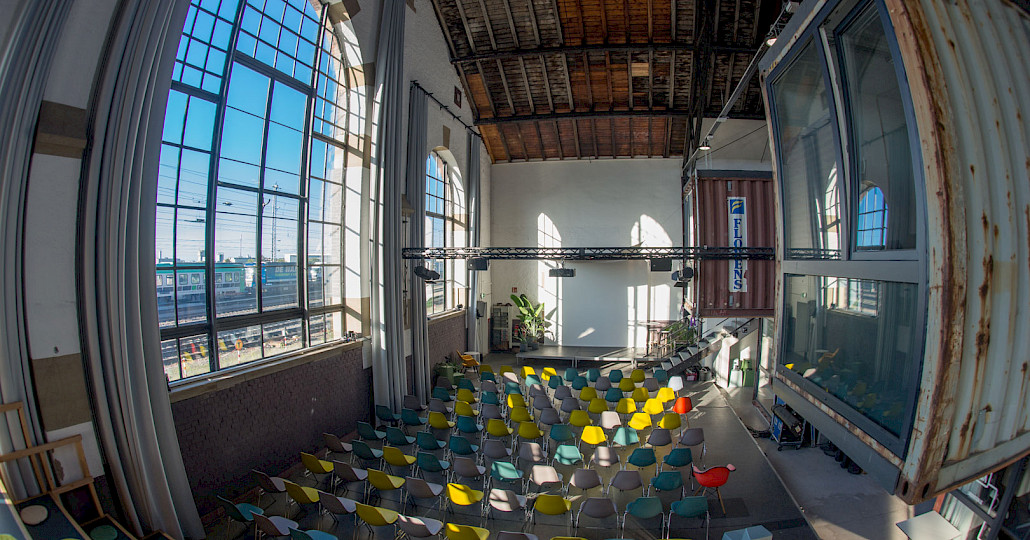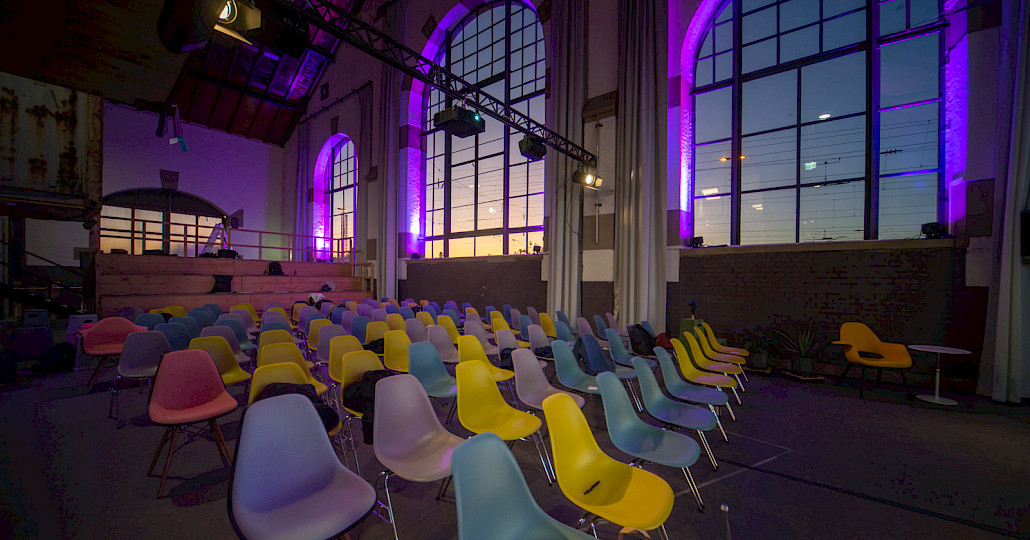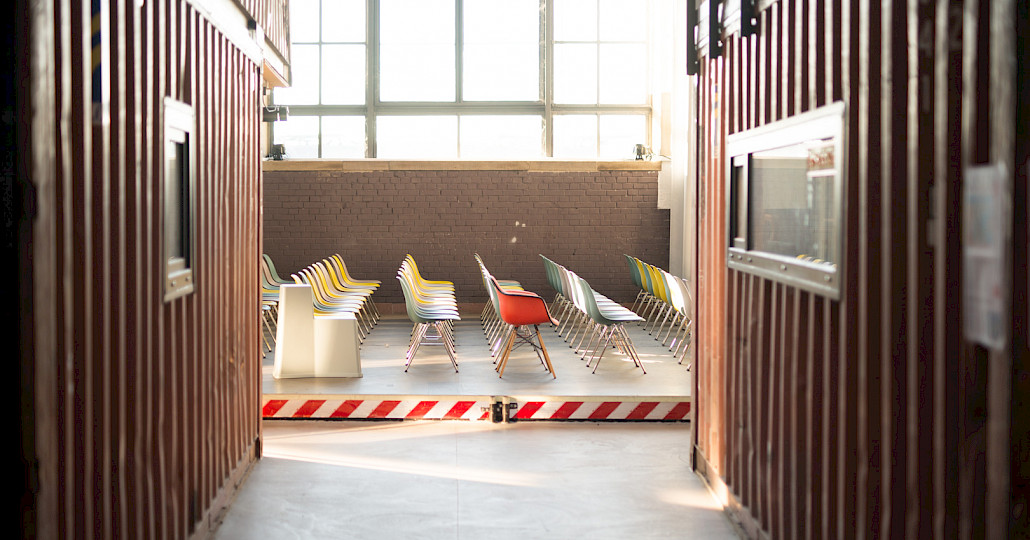 The Grünhof offers you the right location with the right setting for your event or meeting in creative and unique surroundings at three central locations in Freiburg. More than ten different and flexible meeting rooms and conference areas offer the perfect location for individual appointments, meetings and events. In addition, the Lokhalle Creative Park with its industrial ambience is ideal for your photo shoot or film shoot.
Our two locations at Belfortstraße and in the Lokhalle Kreativpark are ideal for your individual events: The so-called "Baumraum" at Belforstraße is ideal for cultural events such as readings, vernissages or film screenings. With its two large event areas, the stage and the "Wohnzimmer," the Kreativpark Lokhalle is ideal for large daytime events with a subsequent get-together or even for the employee summer party. The Grünhof locations are central located and easy accessibility by public transport.
FAQs
Here you will find answers to any uncertainties and questions.
---
Do I have to be a Grünhof member to book meeting rooms & event space?
No, even as a non-member, all meeting rooms and event spaces at our 3 locations can be booked.
---
How can I book meeting rooms and event spaces?
All meeting rooms can be booked directly via the website www.gruenhof.org. Event spaces and photo shoots can be requested directly.
---
How can I get a quote without making a direct binding booking?
In this case, check the box "I would like an official quote" in the 3rd step ("Contact & Billing Details") of the booking process.
---
I have not received a booking confirmation, what to do?
Without a booking confirmation there is no valid booking. If you book a room with us for the first time, you have to verify your email address once by mouse click. Only then you will receive your booking confirmation. (Check spam folder)
---
When do I have access to the meeting room?
Depending on the booking situation, the room will be available for you at least 15 minutes before the start of the booking period.
---
What if I need the room for longer?
If the meeting room is not in use after you, you can log in to the community booking tool and edit your bookings under the "Services & Tariff" section. If you need help, contact our team and we will adjust the booking period and cost accordingly.
---
Can I rent your event space for a private event?
Only business events can take place in the Kreativpark. For private events, only the Baumraum at the Belfortstraße location is available from 7 p.m. on weekdays and all day on weekends.
---
How and when will I receive my invoice?
The invoice will be sent by mail at the latest at the end of the month of the booked service.
---
What are the payment options?
Payment is usually made by bank transfer. In exceptional cases, credit card payment is also possible. Payment on site in cash, by EC or credit card is not possible.
---
What are the regular opening hours?
All three locations are open Monday to Friday from 9:00 - 18:00. During this period, staff is always on site to attend to your booking or to receive external customers.
---
Are bookings possible outside regular opening hours?
Yes, bookings outside regular opening hours are possible. Sometimes an additional fee of 30€/net will be charged.
---
Are drinks and food offered?
Hot and cold drinks are available at all locations. These will be charged according to consumption. Exclusively at the Kreativpark location, there is beverage catering in the room for 5 or more people. It is also possible to pre-order a fruit basket or baked goods. You can find a detailed catering overview here.
---
Is there also the possibility to order lunch?
We only offer this option at the Kreativpark location. From 10 people, you can be supplied by an external certified organic caterer (Inhouse Bio Catering). In addition, there are cooperations with the restaurants Die Kantina and Purino, which are within walking distance of the Kreativpark. A detailed catering overview can be found here.
---
Can I bring my own drinks or food?
Bringing and consuming your own drinks and food is not permitted in the meeting room.
---
Can I bring pets?
Pets are unfortunately not allowed in our meeting rooms for hygienic and allergological reasons.
---
Are the spaces barrier-free?
Meeting rooms Play 1, Play 3, Play 4 and Popup 1 are not accessible; all event spaces are accessible.
---
What are the cancellation fees?
All information about our cancellation policy can be found in our terms and conditions here.
---